updated July 18th 2010
---
A year ago I was shocked to realize that it had been 8 months since I'd updated the website. Now I'm amazed that it's been just one week short of a year since posting something new. Wow! "Time flies when you're having fun" is the only response I can offer.
Patrick finished his freshman year at UT-Tyler, majoring in Mechanical Engineering, and is home for the summer. He's just started a Chemistry class at Lone Star College to knock out that credit while he's home.
Erin is in San Marcos, working part time at the Kate Spade store in the Outlet Malls there. We'll hopefully know soon what the fall will bring as she waits word on her status with the College of Health Professions and her eligibility for an internship in the fall.
My Dad is doing great living in an "independent living" apartment not far from the three boys. Three squares a day, and lots of activities, including bridge games and a Wii bowling league keep him busy!
Sally and I continue to work long hours, but enjoy Dynamo games and TUTS musicals as we have season tickets to both of these. We'll be in San Antonio in a couple of seeks singing with our church choir as the featured choir for the Texas Choral Directors Association's conference. We'll be singing several pieces by John Rutter who will be directing us.
This past spring break we took our first cruise on the Carnival Ecstacy. The plan was a 4-day drip to Cozumel, but we lost a day, and the chance to pay call on Cozumel, when the ship was "fogged out" of Galveston port and we got underway a day late. But it was fun and a great introduction to cruising!
In October Sally and I took a trip to LA and San Diego where we were able to attend the Commissioning of the USS Maki Island which her cousin was the Chief Operating Officer. It was a privelege to be in attendance at the ceremony and great to meet many extended family members who we rarely get to see. We also saw the Dynamo beat Chivas USA, toured the Stone Brewery and Wien's Family Winery, toured the Getty Museum, and had some great food and weather in So-Cal.
Then, in November, we went to Las Vegas, meeting up with Sally's Mom, brother Larry and his family, and others to attend the wedding of Sally's niece April in Lake Havasu City.
A sad event in April as we were forced to put Duncan to sleep after a long battle with an auto-immune disease. The treatments were not relieving his discomfort and the prognosis was not good. He was a wonderful part of our family for 9 years and we miss him every day.
Hopefully it won't be another year before I post any updates, but I'm not making any promises!
God bless you all!
Click below to see these additional pages:
---
2009



November - St Arnold's 3rd Video Scavenger Hunt

2008



November - St Arnold's 2nd Video Scavenger Hunt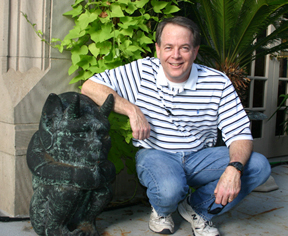 July - St Arnold's First Video Scavenger Hunt



June - Family quick-trip to Chicago to see the Dynamo play Chicago Fire and visit the Windy City.
---
2007

November - "Road trip" (via Southwest Airlines) to Washington, DC, for the MLS Cup.
2005

July 4 - Visit to Corpus Christi and a trip to the new Whataburger Field to see the C.C. Hooks minor league baseball team.

June 19 - Photos from the A&M Soccer camp and news of Patrick's making a Division 1 team.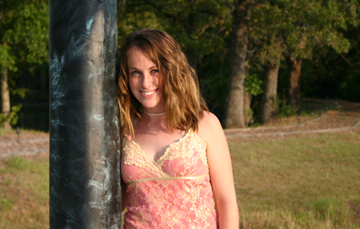 June 15 - Road trip to College Station taking Patrick to soccer camp & visiting the Messina Hof winery.
2004
December - Our 2004 Christmas photo of Erin, Patrick & Duncan.
2002
August - August was a busy month, topped by Patrick's breaking his arm.
July 27th - Grape-crushing at the Pleasant Hill Winery in Brenham
May 31-Jun 8 - Summer vacation, 2002, to Washington DC, Philadelphia & New York City.
May 19 - Astros retired Larry Dierker's number, the Foundry Choir sang, and boys had their photo taken with "the Skipper."
Jan 2 - Visiting the UT campus during the holidays
2001
Dec 18 - Our 2001 Christmas photo of the kids, and Duncan!
Dec 11 - Patrick receives his Arrow of Light award at Pack ceremony
Nov 24 - A visit to the Aransas Wildlife Refuge on way home from Corpus.
Mar 15 - Duncan T Scott joins the family. His first photos at his new home.
2000
June 4 - It's Lima Time for the Scotts at Astro's Buddie's Day